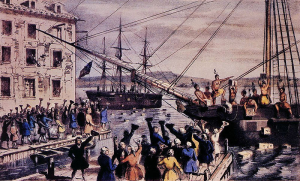 The annual Americanism Poster Contest for Fifth Grade students has announced the new theme for this school year!
The 2023-24 Topic is
"The Boston Tea Party" 
December 16, 2023 is the 250th anniversary of the Boston Tea Party. Students are asked to make a poster about this important protest leading up to the American Revolution.
You can find more information on our Poster Contest Page.